The awesome Amy King announced she was open for commissions a few weeks ago, and I jumped right into the line. I wanted a group illustration of the crew from Wandering Monsters, and wow did she nail it!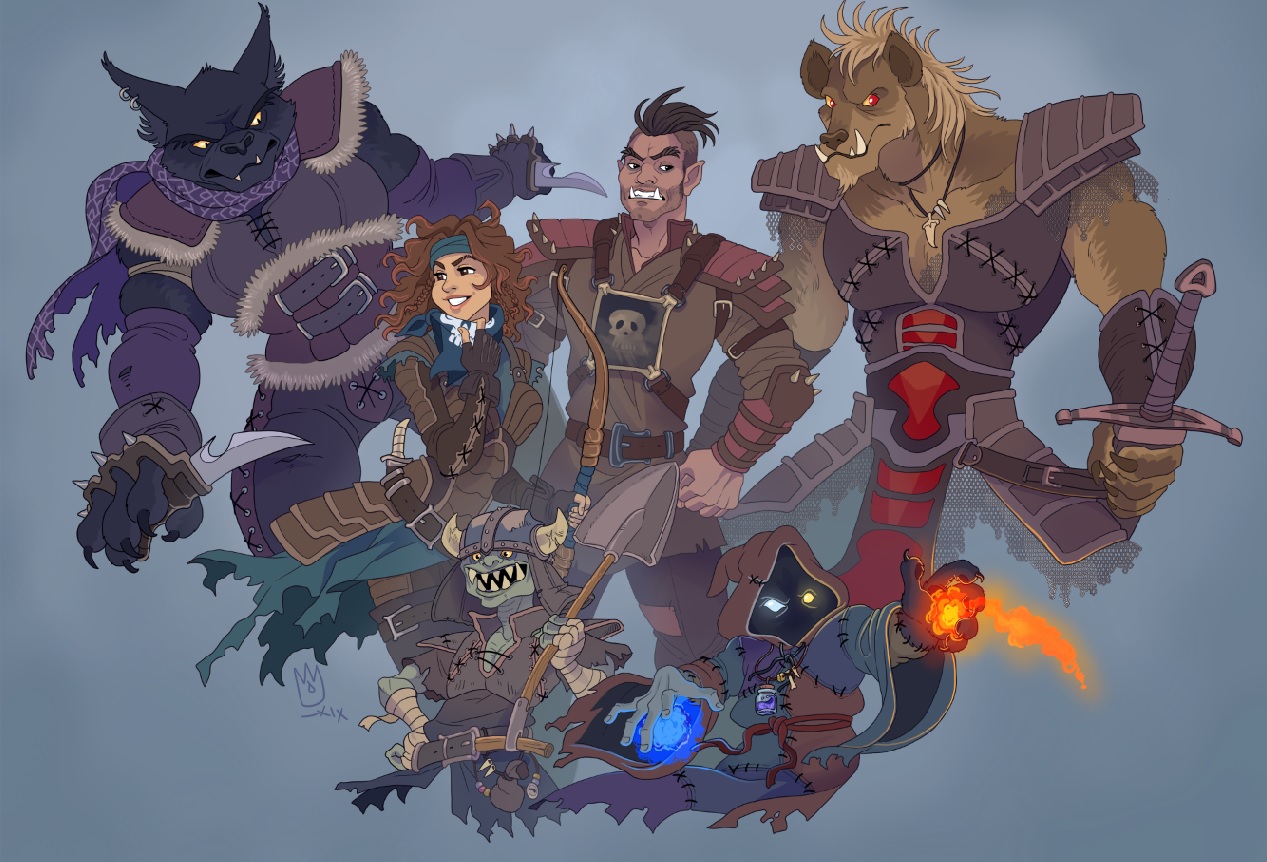 Do yourself a favor and go give Amy King's Website a look, and if you're on Twitter, follow her @sephiramy!
Quick book update: Wandering Monsters 2 is still in the works. The paperback for Run Like Hell is slowly happening–I'm still learning to navigate a new system there. Good Intentions IV is also coming along; I think I'm maybe halfway through the rough!
More to come soon!