IT'S OUT! LAST MAN OUT IS NOW AVAILABLE IN EBOOK!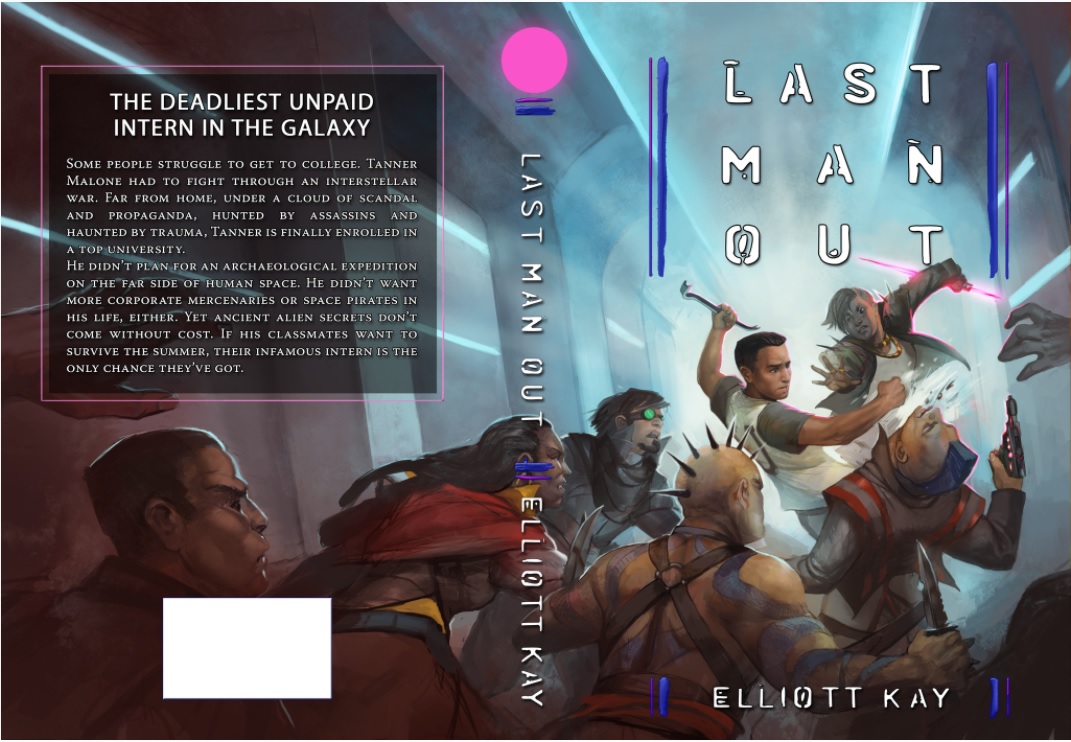 THE DEADLIEST UNPAID INTERN IN THE GALAXY
Some people struggle to get to college. Tanner Malone had to fight through an interstellar war. Far from home, under a cloud of scandal and propaganda, hunted by assassins and haunted by trauma, Tanner is finally enrolled in a top university.
He didn't plan for an archaeological expedition on the far side of human space. He didn't want more corporate mercenaries or space pirates in his life, either. Yet ancient alien secrets don't come without cost. If his classmates want to survive the summer, their infamous intern is the only chance they've got.
To answer the usual questions: 1) paperback will follow soon, but I've gotta format and get proofs first 2) audio is still an open question, haven't heard back from Audible yet but we'll see 3) yes there will be another Good Intentions novel.  🙂
Pick up LAST MAN OUT now! Give it a review! Tell your friends!
And thank you for reading!