So not too long ago I commissioned another piece from the amazing Julie Dillon. I've been sitting on it for a while, partly 'cause I've had some website issues with graphics, but now those are all cleaned up and I've been itching to share.
I've always wanted to see Alex Goes to Hell from Good Intentions: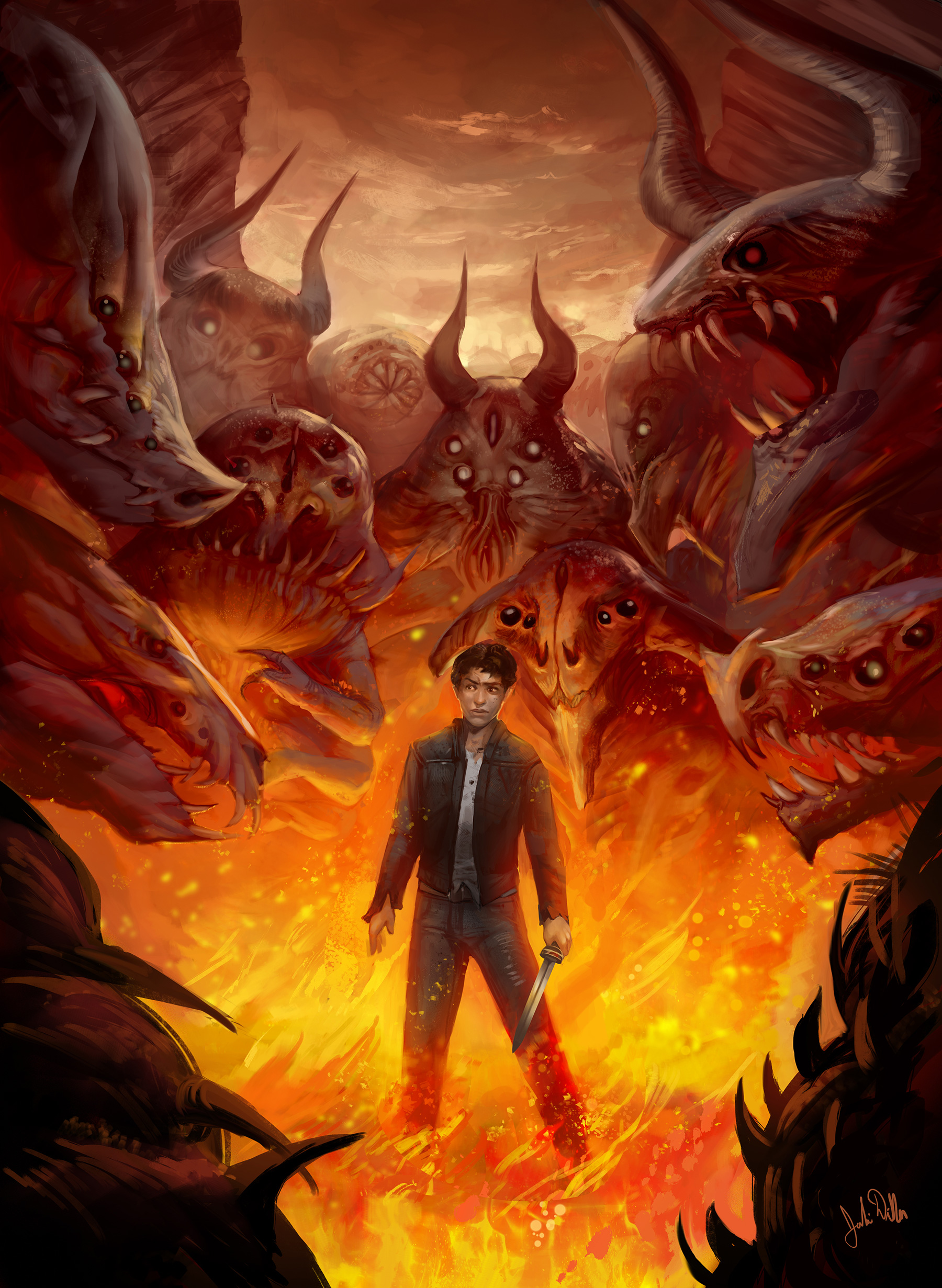 If you've read the new book, you might recognize the guy in the upper center-left between the two dudes with horns. The demons were all Julie's creations, but as soon as I gave this pic a good look my first thought was That wormy guy has to be in the next book and I will name him Hank!
Yesterday I looked in on Personal Demons and found it was ranked #90 in (paid) books on the Kindle Store! Thank you so much to everyone who helped that happen! I think that may be my highest (or lowest?) overall rank point I've ever hit.
Also, thank you so much to everyone who left a review! Those make a massive difference!. If you haven't already, please consider leaving a review. Even if it's only a couple sentences, they add up and become really important. Keep it in mind for other authors, too — apart from buying a book, the nicest thing you can do for an author you like is to recommend their books to others, and reviews do that.
I have some small good news on the Audio question: My contact at Audible got back to me today and said he's definitely interested, so I should hear details by the end of the week. Fingers crossed! Also, print books for Personal Demons, Life in Shadows, and Days of High Adventure are in the formatting process now!
Thanks again!