Cover art by the amazing Julie Dillon!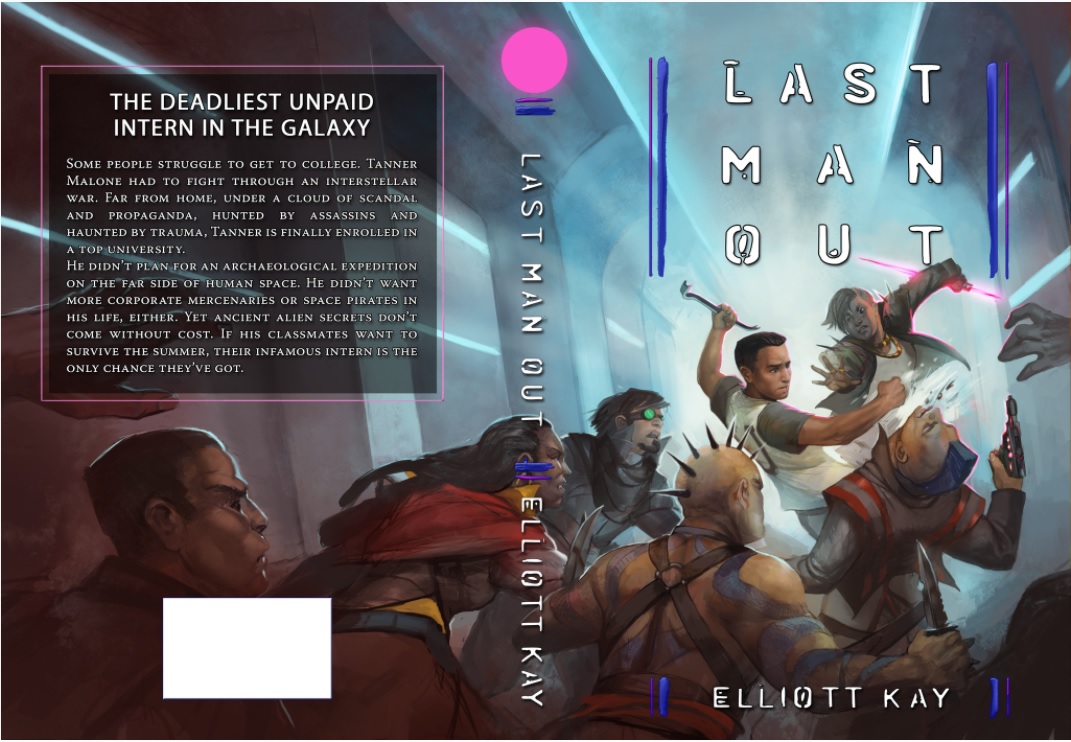 THE DEADLIEST UNPAID INTERN IN THE GALAXY
Some people struggle to get to college. Tanner Malone had to fight through an interstellar war. Far from home, under a cloud of scandal and propaganda, hunted by assassins and haunted by trauma, Tanner is finally enrolled in a top university.
He didn't plan for an archaeological expedition on the far side of human space. He didn't want more corporate mercenaries or space pirates in his life, either. Yet ancient alien secrets don't come without cost. If his classmates want to survive the summer, their infamous intern is the only chance they've got.
LAST MAN OUT is coming soon! I'm currently in a final edit (with, like, an editor) and we're shooting for a release sometime in the week of April 16th (later in the week is a little more likely).
To answer the usual questions:
Audible has not gotten back to me yet on this one and I don't want to take their decisions for granted, but naturally I'm hoping for an audio version. It won't happen right away, though.
The paperback will likely trail the ebook by a couple weeks. My usual formatting provider has stopped offering formatting services so I have to either find a new one or teach myself to do it.
Yes, there will absolutely be another Good Intentions novel. I have a little of the next one written already, but I have no release dates in mind. I'm chewing on another, shorter, GI-like space opera, too.
If you haven't already, you will want to read NO MEDALS FOR SECRETS before this book! It's totally possible to enjoy LAST MAN OUT without having read that one, but LMO includes a big payoff for the previous novel.
In the meantime, if you haven't visited it yet, you need to check out Julie Dillon's website. Everything is a treat for your eyeballs. Go. Look.
Hope to have more news and/or a full release for you very soon!