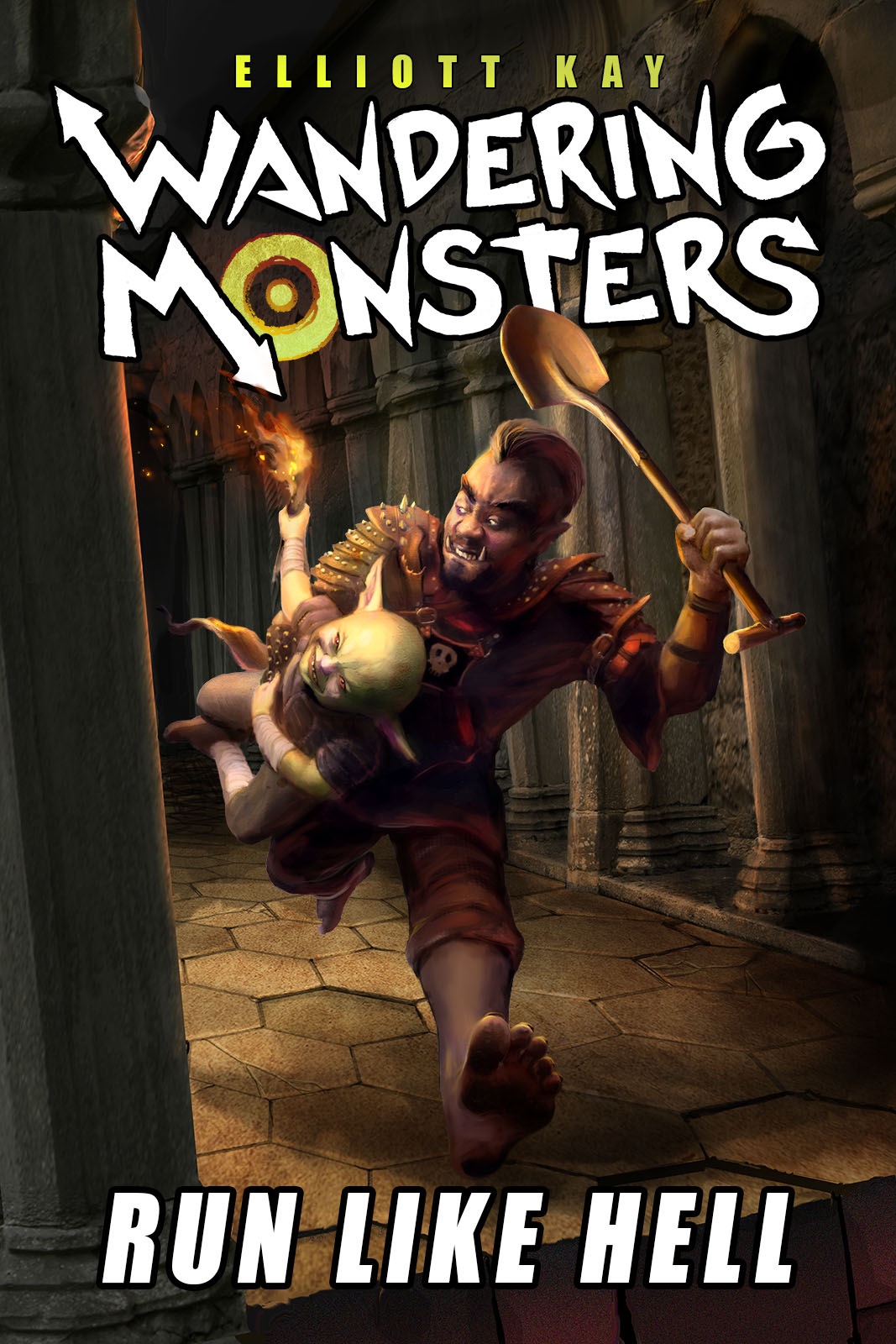 Bloody, broke, and face down on the floor is no way to end a job… even for a "monster."
Life hasn't been easy for Scars of No-Clan. The king has a bounty out on all monstrous folk, leaving half-orc warriors like Scars no choice but to work for the local evil wizard. Now adventurers have hit the wizard's dungeon, wiping out years of hard work along with most of his co-workers. He's left with a handful of survivors: an outcast goblin scout, a heretical gnoll, the wizard's bizarre apprentice, a bandit cut loose from the stockade, and a murderous knife-fighting lady bugbear. They have to escape before the adventurers find them–and the only way out is through the darkest reaches of the dungeon.
Scars wanted to walk off this job the day he was hired, but going out like this is going to look terrible on his résumé.
RUN LIKE HELL is available HERE on Amazon!
To answer a few likely questions:
-I don't know if there will be an audio version or not. This is a short novel and usually my longer stuff works better for Audible. We'll see.
-Paperback may a bit in coming, as with Last Man Out. My usual channels for getting the formatting and production stuff have closed so I have to work out a new pathway.
-YES, I will absolutely continue Poor Man's Fight and Good Intentions. No, I can't tell you when the next book in either series will be out, though GI 4 will probably be sometime next year. A sequel to Wandering Monsters may likely hit before that, though.
Hope you enjoy!