DEAD MAN'S DEBT is now live on Amazon!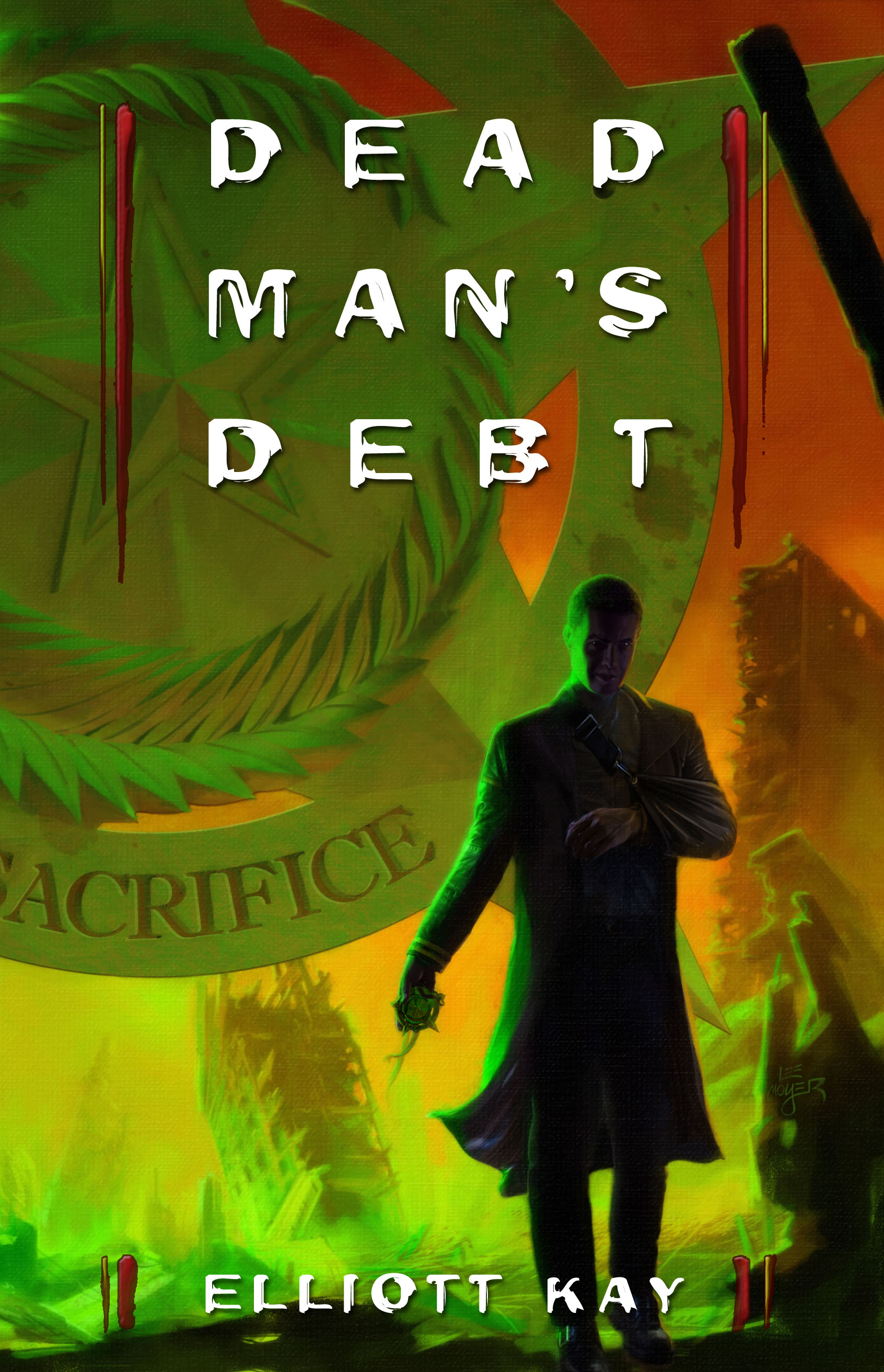 "WE REQUIRE A DIFFERENT BATTLEFIELD."
Nobody expected the war to last three hours, let alone three years. The star system of Archangel holds the line against invading corporate fleets, but a quarter of its territory is already lost. The navy can't hang on much longer. Faced with this grim truth, Archangel's leaders shift their strategy to diplomacy and espionage. For both arenas, they call upon a reluctant weapon: a frontline grunt named Tanner Malone.
These days, Tanner doesn't aspire to win the war. He merely wants to survive it. Now he'll be thrust into the center of events once again, pulled back and forth from covert missions to the media spotlight. Yet with every battle, he gets closer to the old enemy hidden in the shadows, and the ugly truth about the war that could unravel everything Archangel might hope to win.
*****
The eBook is out ahead of the other versions largely because I didn't want to keep people waiting. The paperback and Audible versions are still in the works, and I'll be sure to let everyone know when they're available (plus LIFE IN SHADOWS on Audible drops next week!).
THANK YOU SO MUCH for keeping me going on this! I can't tell you how excited I am to have this novel out, and I only hope that you readers enjoy it as much as you have liked the previous installments.
PLEASE LEAVE A REVIEW if you can! Even short reviews make a HUGE difference when they start adding up. This is one of the best ways to support authors and to make sure they keep them producing the stories you want. The reviews I've gotten so far have meant the world to me, and the reception of these books has made a tremendous difference in my life. Never think your reviews don't matter; they add up like you wouldn't believe.
Thanks again, and I hope you enjoy!