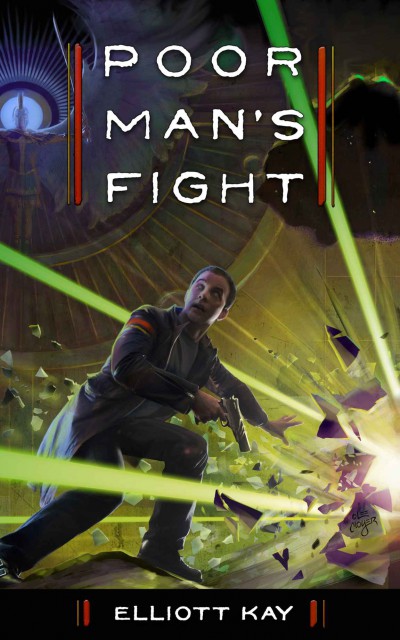 "This test completes your compulsory education. Congratulations! You have graduated high school. Your financial obligation is 67,879 credits. Please visit our loan officer as you exit."
Tanner Malone never bought into military myths of honor and glory. He never wanted to wear a uniform or medals. Yet when family upheaval brings his otherwise stellar performance in school to a disastrous end, Tanner's plans for university lie in ruins. Facing homelessness and a mountain of debt, Tanner enlists in his home planet's tiny navy.
It's a hell of a time to sign up. Vicious pirates stalk the space lanes, claiming to fight an oppressive economic system even as they shed innocent blood. Civil war looms beyond the borders of Tanner's home star system of Archangel. Corporate security fleets are nowhere to be found when trouble arises.
In response, Archangel begins ambitious military expansion. Basic training becomes six months of daily bareknuckle brawls, demanding cross-training and constant stress. Brutal as it is, Tanner will need the preparation. The pirates grow more audacious with every attack. As if that's not enough, Tanner is assigned to a small ship whose disgruntled crew has no patience for cerebral new recruits, and they're on the front lines of all of Archangel's woes.
Tanner soon learns there is only one way to deal with his bullying comrades, their ruthless foes and the unforgiving void of space, and that's to get up close and personal.
 Don't miss more of Tanner and the crew in it's epic sequel Rich Man's War.

A very well-crafted, highly entertaining story. It took a day of my life, and I was happy to give it.
-Orion M

This is your basic sci-fi coming-of-age story. What differentiates it is the quality of the writing, the ability to convey action in a snappy fashion, the clear grounding in a military ethos without glorifying the military, and a clear setting where the various social and economic pressures that act on the various characters are realistic and clear without intruding too much on the main story. I highly recommend it.
-Matthew Skau
---
Book categories: Military, New Adult, Science Fiction, and Space